What is a Red Ale
Red Ales originated in Europe and unsurprisingly, are named for their reddish color. They have rich, robust flavors that provide a sweeter, butterscotch or caramelized taste. Although dark and complex, the use of American hop varieties gives them characteristics of a much lighter beer, ending with a dry, crisp and hoppy finish.
The Red Ale has yet to receive an official definition but are considered the European cousin to the American Amber Ale. In fact, the Great American Beer Festival (the main award show for craft beers) puts the two together in a catchall category for dark ales that are not a pale ale or brown ale. The main difference between them are that Red Ales use specialty roasted malts and American Amber Ale use caramelized malts for their pigment and flavors.
While known for their color, the hue can range from light amber to copper to dark brown with red tones. They typically have ABVs between 4.5-7% and according to style guidelines, are expected to possess a range of "mediums." That means medium body, medium levels of fruity aromas, medium hop bitterness and medium malt character.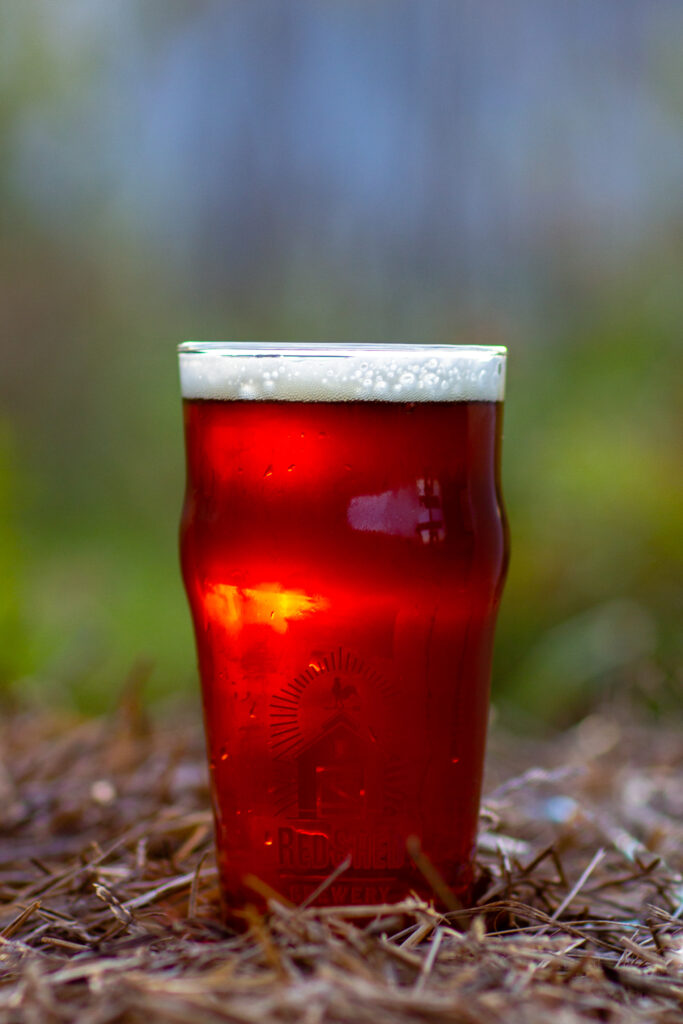 Styles of Red Ale
The two main styles are American and Irish, followed by some stronger varieties. The American Red Ale emphasizes the malts. Its caramel and specialty malts push the beer into the redder end of the beer rainbow. This is combined with the use of hops to create a crisper or hoppier finish. While the Irish counterpart shares many similar characteristics, this style is typically sweeter with little to no hop presence. Flavors of toast, caramel, buttery toffee create a smooth, warm mouthfeel and the color is usually copper-red to reddish-brown.
As expected by its name, the Imperial Red Ale is a "more extreme" version. Its complex flavors come from medium to high caramel malts and prominent hop flavors. In addition to the high alcohol content (ABV), it is identified by its high bitterness (IBU) and its full body. Another strong style, the Double Hoppy Red Ale has high hop flavor and bitterness. But its body is medium to full, and it does not pack as much punch as the Imperial in terms of alcohol content.
At Red Shed
One of our flagship beers, Jessica's Red Ale has bright citrus hops and caramel malts with a light rye spiciness. It is available on draught year-round as well as in 4-packs of cans from our taprooms and local stores. We're especially proud of it for winning silver at the 2019 New York State Craft Beer Competition.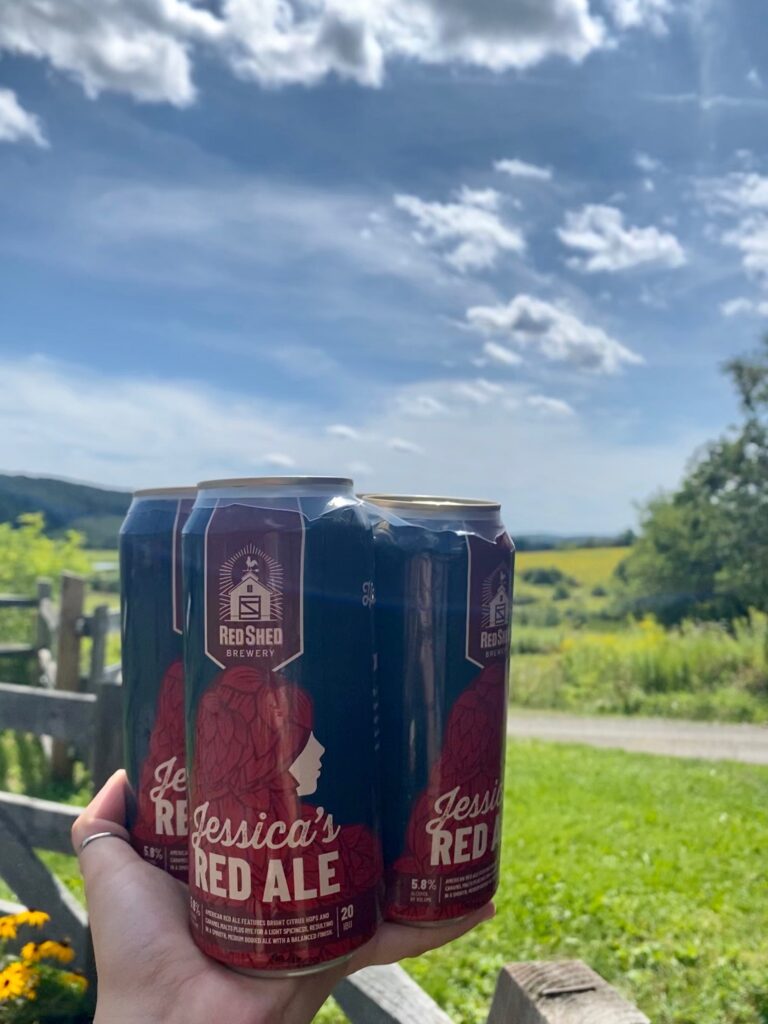 This smooth, medium bodied brew has been described as "comfortable and familiar, yet distinguished and exciting!" Pleasing most people's palates and clocking in at 5.8% ABV, it's a great choice to serve at parties and get-togethers. Red Ales pair well with food, especially cheeses, making it a perfect companion to our Brioche Grilled Cheese.