At Red Shed, we don't just love making craft beer … we love that our beer brings people together. Our neighbors and visitors are the reason we do what we do – we want to provide beer you can drink with friends, delicious food you can share with friends and events where you can make memories with friends.
We began in 2015 as an evolution of founder Jack Hasbrouck's homebrewing hobby. The brewery's name comes from the little red milkshed on Jack's property. In 2016, we converted that signature red shed into a taproom that's open on weekends during warm months. That's our Cherry Valley Taproom. It houses six taps of fresh Red Shed beer in addition to serving local wines and ciders. Not to mention the outdoor seating with a view of the rolling hills that are so well-known in the Southern Tier region of NY. Ask to see the on-site brewery when you visit!
Our second location opened in 2017 to serve our Cooperstown customers. The Cooperstown Taproom is home to the "Fresh Eats" food truck serving a full dining menu three months of the year to complement the numerous taps of delicious Red Shed Beer, and a limited, delicious menu from our indoor kitchen during the winter months. In the summer, the outdoor beer garden is open with yard games, a music stage and two large open-air tents.
Our third and newest location opened on Main Street in Cherry Valley in 2022. Inspired by Jack's world travels, the Red Shed Ale House is reminiscent of an English pub. The dark and cozy taproom serves cask ales and a rotating menu of English-inspired small dishes.
ASK US …
Got a question that's not covered on our website? Contact us and we'll get back to you!
Want to work with us? Check for openings at Red Shed.
Want to play for us? Fill out the musician or band form to get in touch about a gig.
Can't get enough of our beers? Visit our kegs page to order one, or learn what we have for wholesale.
Red Shed Brewery is the only farm brewery in the Cooperstown, New York area. We brew traditional English and American style ales in the hills of Cherry Valley, New York. Since our beginning, supporting local businesses and farmers has been ingrained in everything we do. We designed our craft beer recipes to bring out the best of our region and use local ingredients on our menu, too. Many Red Shed beers are produced using 100% New York hops and grains!
WE PROUDLY USE INGREDIENTS FROM THESE FARMS:
Argyle Craft Malts & Hops, Argyle, NY
New York Craft Malt, Batavia, NY
Pedersen Farms, Seneca Castle, NY
Willet Hop & Grain, Willet, NY
Riverview Hop Farm, Afton, NY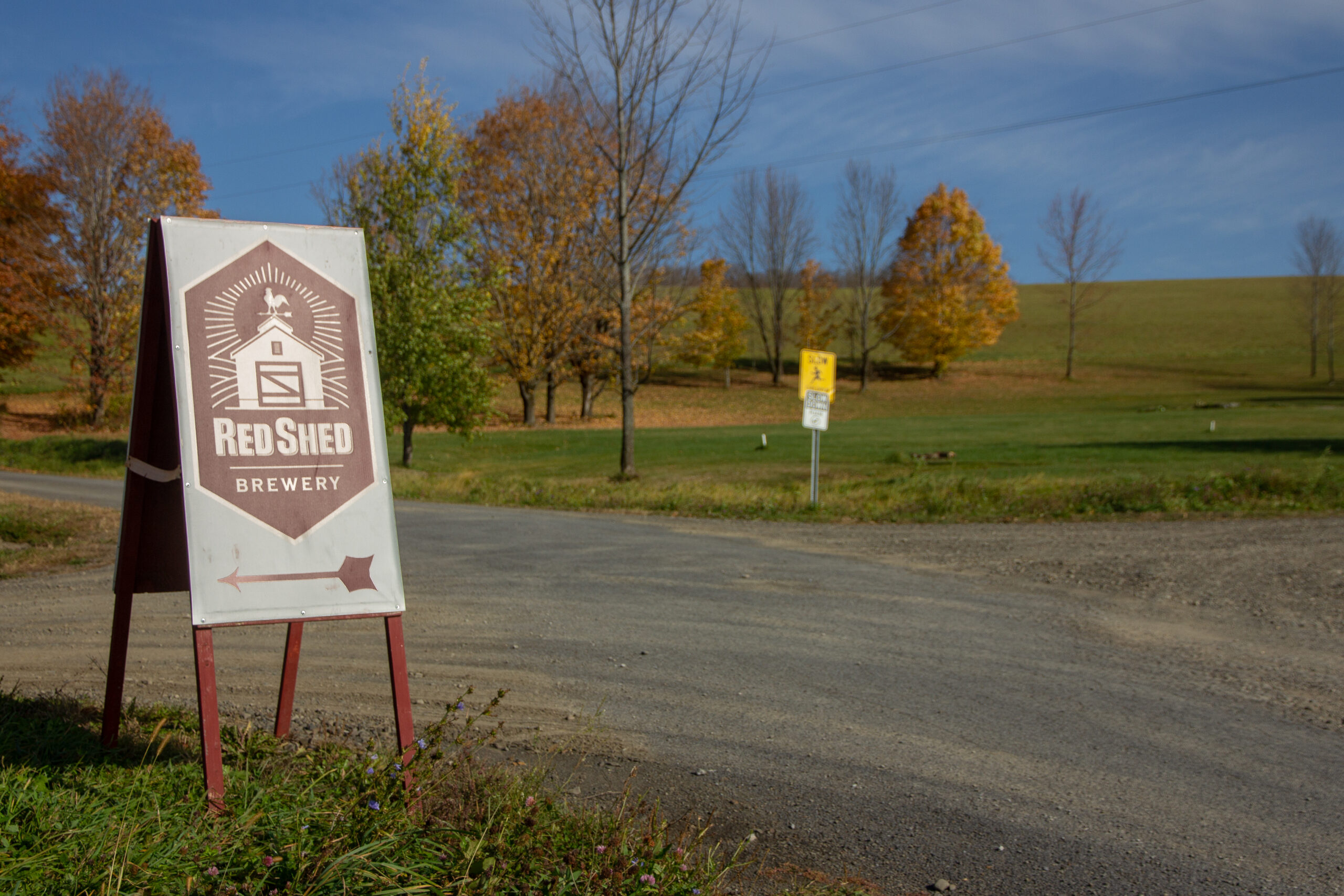 5 Things to Do (After Grabbing a Brew!) in Cooperstown, NY
Picture this: you're stretched out on the lawn at Red Shed with a few friends, sipping a cold craft brew, grabbing some fresh bites from the food trailer as the sun shines overhead. It sounds pretty perfect, in our opinion. And, while we'd like to have you stay all day at the Taproom, we also know Red Shed is right down the road from some pretty fantastic attractions in Cooperstown, NY.